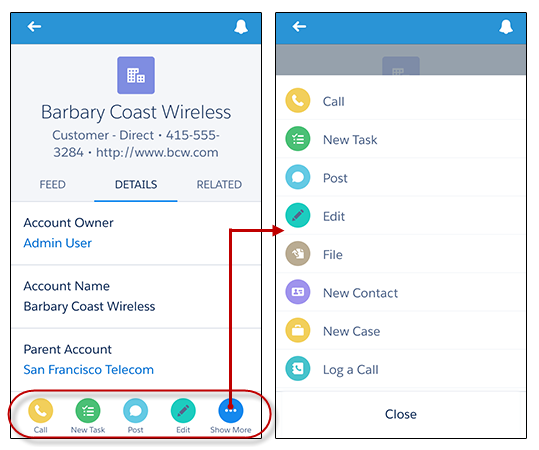 Actions in Salesforce allow users to, well… perform actions. There are standard actions such as create or edit records. You can also add custom actions. Further, actions are either global or object specific.
Actions usually have a small number of fields associated with them. These will appear when users click the action so that some information can be quickly filled out. Required fields will either need to be added or given default values – or the record won't save from the quick action.
All actions must also be added to the relevant layout, if they are to be available to users. This aspect can be confusing: quick actions have layouts but are also themselves added to certain layouts.
Global Actions
Global actions are named so because they can go anywhere that actions are supported. For example the home page, chatter tab, object pages and custom lightning app pages.
To create a global quick action:
Go to Setup -> Global Actions
Click New Action
Select the type of action
Enter a label, name and description
Customise further, as required
Click Save
Examples of global pages include the home page, user profile page and chatter home pages. Notice that none of these pertain to any specific object. To make a global action visible on these, go to Setup -> Global Actions (in Lightning). Or, Setup -> Publisher Layouts (in Classic).
Notice that "Quick Actions" and "Salesforce1 & Lightning" are distinct layouts.
You'll see all the global actions appear in the palette. Simply drag them onto the layout below, correct the order and click Save.
Global publisher layouts (which appear on home page, chatter etc) can only have global actions. But global actions can go on object specific action layouts. Object specific actions can go on object page layouts but not on global publisher layouts.
It is possible to create multiple distinct global publisher layouts and assign them to different user profiles: thus different users will see different quick actions in the global publisher.
Object-Specific Actions
To create a new object specific action go to the object's management settings, then:
Go to Buttons, links and actions
Click New Action
Select the type of action, this will determine which fields come next
Customise as prompted
Click Save
Then, you'll have the opportunity to customise the action in a screen that is similar to the page layout editor. You can add which fields appear in its layout and add predefined values.
Finally you'll need to add the action to the relevant object's page layout (accessible in an object's management settings). Once this is done, click Save.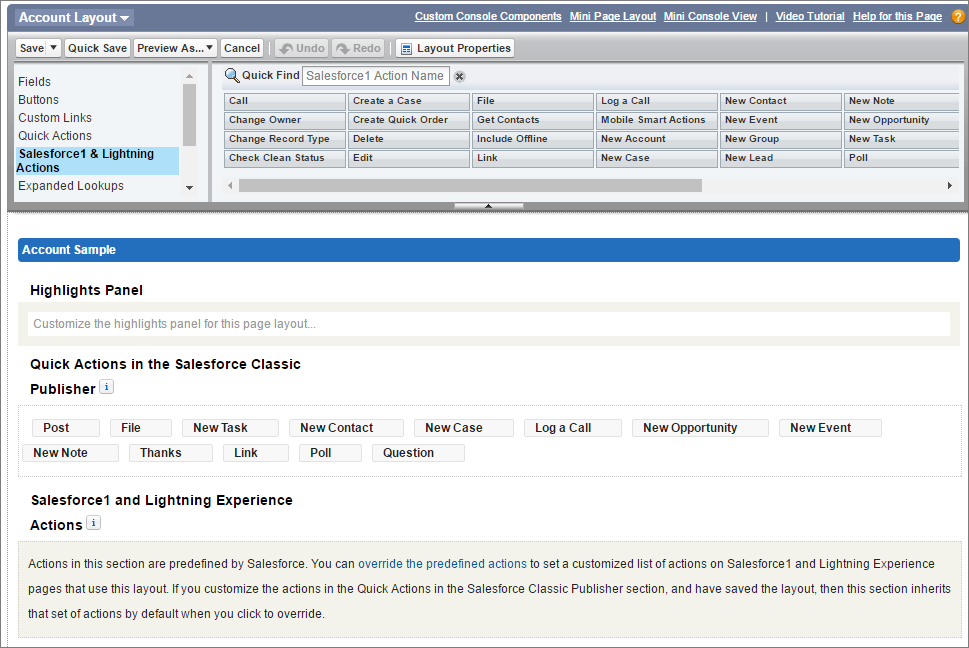 -Based on Salesforce Trailheads-