Three important features of the user interface are tabs, buttons and links. These can be added as needed and support a fairly high degree of customisation.
Tabs
Tabs are found along the top of the screen and depend on which app is currently in use. Each tab is associated with an object, visualforce page or web page. Tabs are designed to offer quick access to these.
To see a complete list of the tabs available, go to the "+" symbol along the navigation bar, to the right of other tabs.
To add a new tab go to Setup > Tabs. Then scroll to type of tabs you want: custom object, visualforce or web. Here, click New. Follow the prompts.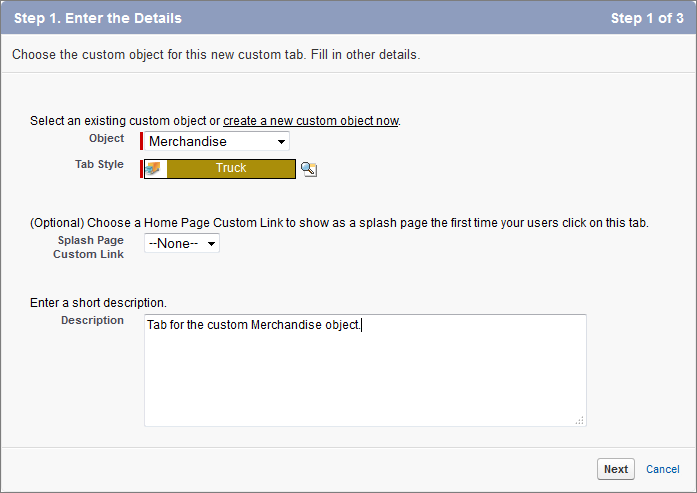 Buttons and Links
These allow quick access to URLs or other pages.
To create buttons or links in standard objects, go the designated menu item for that object; found in the Customise section.
To create buttons or links for custom objects, go to the management settings for that object. Scroll down to Buttons, Links and Actions. Click New Button or Link.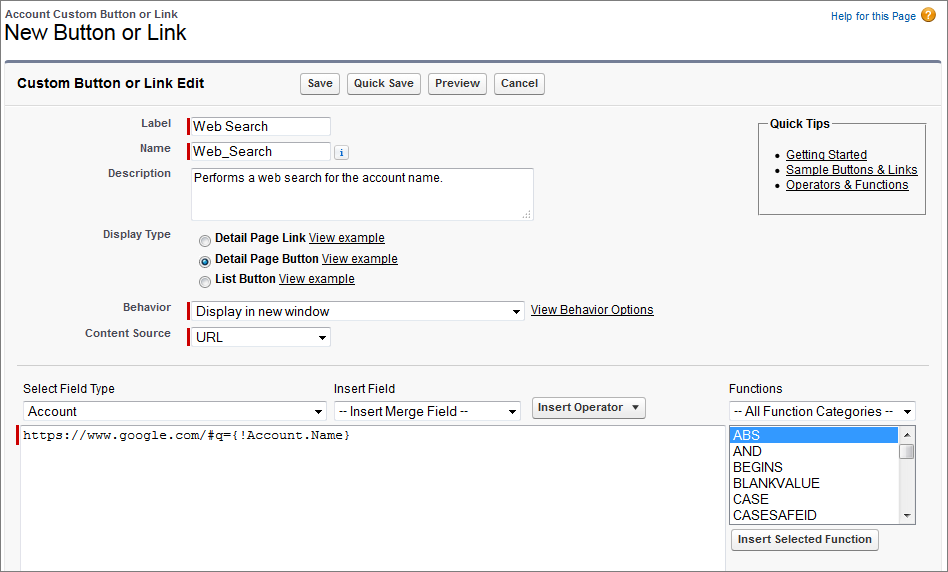 Add the Label and Name. Notice the Display Type checkboxes; this is where you'll define whether it's a link or a button.
At the bottom there is a pane similar to that used for creating a formula. Here you'll add the URL. You can also add merge fields so you can search for record-specific information, for example. Click Save.
Buttons and Links won't appear on the object detail page until they are added to its page layout. In the Enhanced Page Layout Editor, they are found in the Buttons and Links sections, respectively.