-Based on Salesforce Trailheads-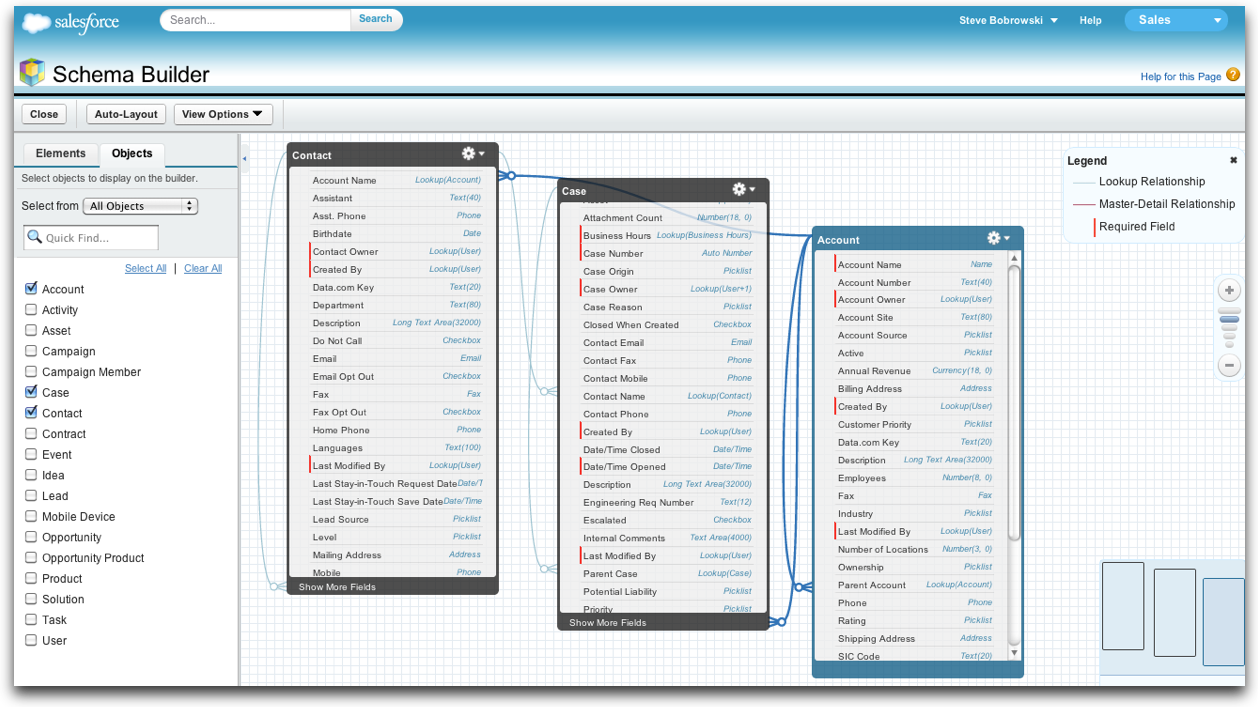 Schema builder provides a dynamic environment for viewing and modifying all objects and relationships, including all standard and custom objects.
One can add custom objects, fields and relationships simply by dragging and dropping from the Elements tab. It also allows you to determine exactly which objects it displays, which makes it easier on the eyes by eliminating the clutter.
Click Auto-Layout to automatically sort the objects in your schema. Go to View Options to set various preferences. It saves the layout of the last time you used it.
To access Schema Builder, go to Setup > Schema Builder.