-Based on Salesforce Trailheads-
The platform is what makes Salesforce so customisable. When it comes to conceptualising the platform, it all starts with the architecture model.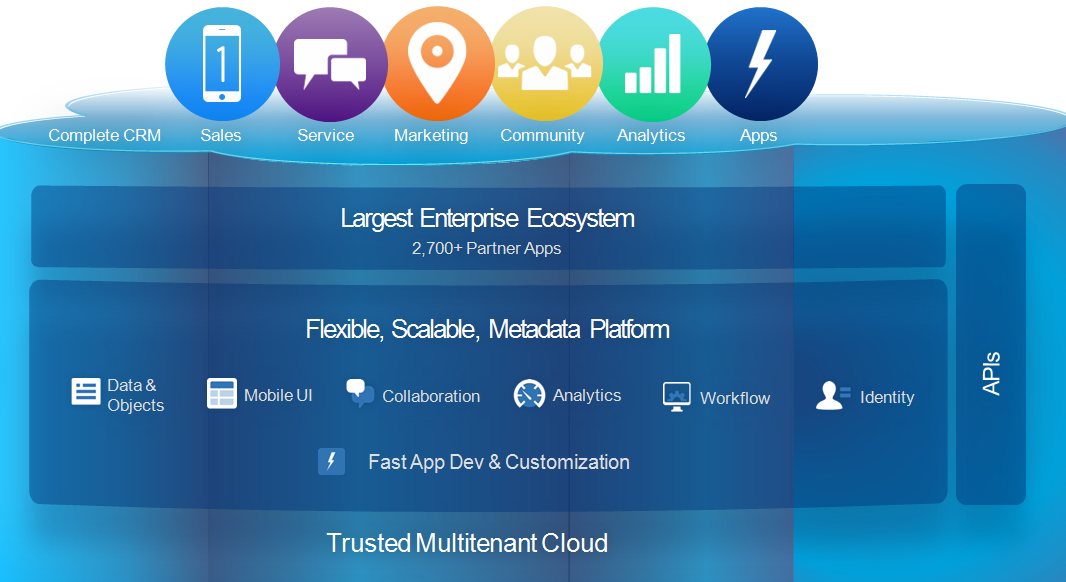 Trusted Multitenant Cloud. Allows many entities to use the infrastructure simultaneously in a way that protects their data.
Scalable Metadata Platform. Metadata is the language of customisations and configurations. Notice this is a separate layer from other parts.
Fast App Dev and Customisation. The quickness and efficiency is based on the metadata layer.
Largest Enterprise Ecosystem. There are many who build their own apps and make it available to others in the "ecosystem", especially at the app store.
Complete CRM and core business-supporting functionality. Includes CRM, Sales, Service, Marketing, Community, Analytics and Apps.
API. These are what allow you to develop and customise. It is also what allows things such as Salesforce1 to be built.
Salesforce is designed to allow granular control of data security. For example security pertaining to user authentication or permission for users to access data.
A common analogy for understanding multi-tenancy in the cloud is an office building. You get your own space, but also share resources such as electricity and water. Someone else takes care of the building maintenance for you. Upgrades such as a new paint-job happen and everyone benefits.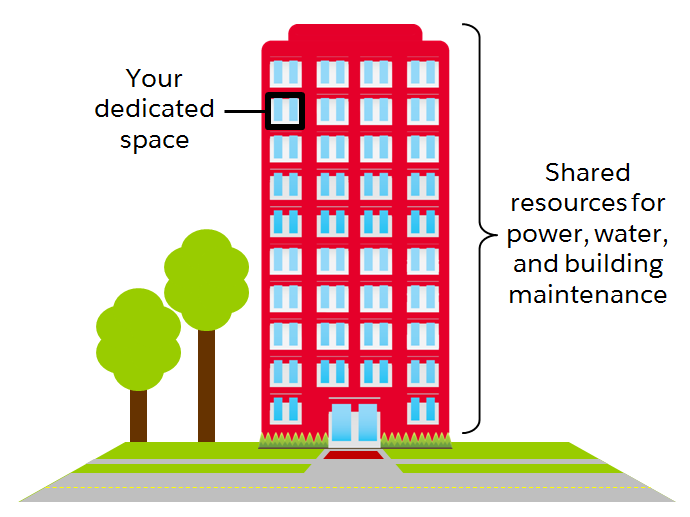 Software as a Service is a key concept. It means that you don't have to download anything, your just have to log in online to use it.
Metadata literally means data about data. For example it is stored information about page layouts, processes, security settings et cetera. It is customisable data about how you have configured your Salesforce org; independent of your data.
API means Application Programming Interface. It is essentially an agreement between two pieces of software to manage their interaction and exchange information. A good analogy for APIs is the ports on the side of your computer: they allow the computer to connect seamlessly with other technologies.
An API name is a unique identifier that the platform uses to determine what data or metadata is meant to be referred to. Everything metadata or data is API enabled and can thus be referred to by code. This means that it can be opened, edited, deleted et cetera – all by code.